ST. LOUIS — Much has changed since Christmas Eve 2005, when the Reverend Marek Bozek celebrated his first mass at what is now St. Stanislaus Kostka's Polish Catholic Church. Many of the 2,000 people who showed up to celebrate his arrival are no longer on the benches.
National headlines faded to the excommunicated priest and his rambling church defying Roman Catholic authority and tradition. Bozek hasn't worn a bulletproof vest in years.
"No one is yelling at me anymore because they know what my answers will be," Bozek, 47, said Wednesday during a lengthy interview in the sacristy of the famous red-brick church at 1413 N. 20th Street.
But some of his fire has died down.
"I'm exhausted, both emotionally and sometimes physically," he said.
Bozek said he would return to Poland in the fall. A new shepherd is supposed to arrive this summer. Bozek played down suggestions that he had been kicked out.
"Seventeen years in a parish is a long time for a Catholic priest," he said. "I feel like I've fulfilled my mission. All the things I dreamed of have been ticked off. We're in a good place. I feel comfortable letting them swim on their own, so to speak.
St. Stanislaus is a case study in how things can snowball when a particularly shrewd congregation and a particularly rigid archbishop get into a property dispute. The timely saga stirred strong emotions among the faithful, many of whom believed the Roman Catholic Church should either modernize or preserve age-old practices.
"We've been brainwashed into not questioning the authority of the church," Bozek said. "The final question has always been and should be: is this the right thing to do?
St. Stanislaus was founded in the late 1800s with a mostly lay board of trustees, whose mission was to maintain a Polish Roman Catholic church with a pastor appointed by the local archbishop. The arrangement was not uncommon, particularly with ethnic congregations.
Over time, the pioneer churches in the United States lost some of their influence as the structure of the Roman Catholic diocese caught up with the growth of its flock. The title deeds have been signed. Saint Stanislaus was an exception.
During a 2003 effort to restructure the Archdiocese of St. Louis, St. Stanislas consistently refused to cede his property. He fell out of favor again in 2004, after the council amended its bylaws so that the archbishop lost the power to dismiss and appoint the pastor and council members. Saint Stanislaus argued the change was necessary to protect his existence at a time of church closures and strained finances as the Roman Catholic Church paid out millions of dollars in sex abuse claims.
In response, Archbishop of St. Louis Raymond Burke removed the archdiocesan priests from the congregation. Saint Stanislaus was left without a shepherd for months. The congregation eventually asked Bozek, a young missionary priest from southwestern Missouri, to celebrate Mass for them. Bozek said the fact that his superiors told him no in the Diocese of Springfield-Cape Girardeau made the decision easier for him.
"The point of being a priest is to offer sacraments to people," Bozek said.
But Burke, who would become cardinal and prefect of the Supreme Tribunal of the Apostolic Signatura under Pope Benedict XVI, said St Stanislaus was in a "schism". Bozek was excommunicated and defrocked for being pastor of St. Stanislaus.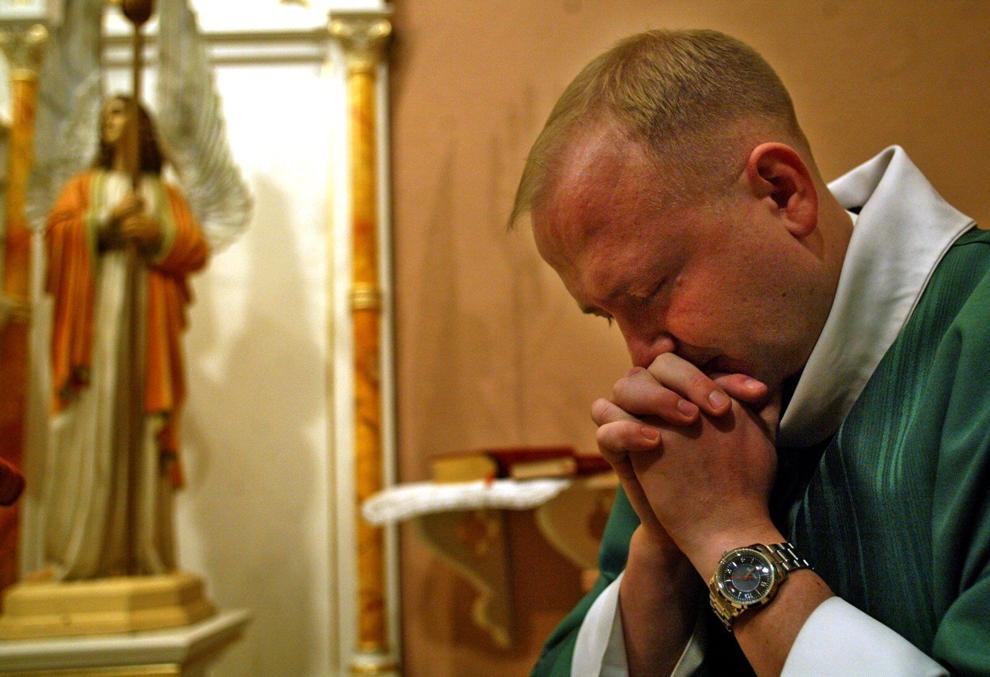 In 2008, the Archdiocese of St. Louis and six former members of the congregation sued St. Stanislas. The plaintiffs alleged that the removal of the archbishop's authority meant that St. Stanislaus was no longer a Roman Catholic and violated the original statutes signed in 1891.
Four years later, siding with St. Stanislaus, St. Louis Circuit Court Judge Bryan Hettenbach wrote in the 50-page ruling: property."
Be inclusive
Although the congregation retained the rights to its property, many did not believe that St. Stanislaus would endure as an independent Catholic church.
"Even the pandemic we survived," Bozek said.
He was proud to announce that Saint Stanislaus has settled into a "sustainable", "diverse" and "inclusive" congregation of approximately 250 members. Masses are offered in English, Polish, Spanish and Latin. Assistant pastors at the altar include Mother Annie, a married priest with children; a married heterosexual man; and a married gay man.
"Roman Catholics have been talking about it for half a century," Bozek said. "We just did."
Bozek is gay but not married.
"It's hard to find someone willing to date a pastor," he says.
Bozek said there was some resistance from his herd. He said there is a group of about 20 people who want the congregation to follow Roman Catholic traditions more closely.
"It's not the people who are oppressed who are angry, it's the people who are losing power," Bozek said. "They never forgot that we are such an inclusive community."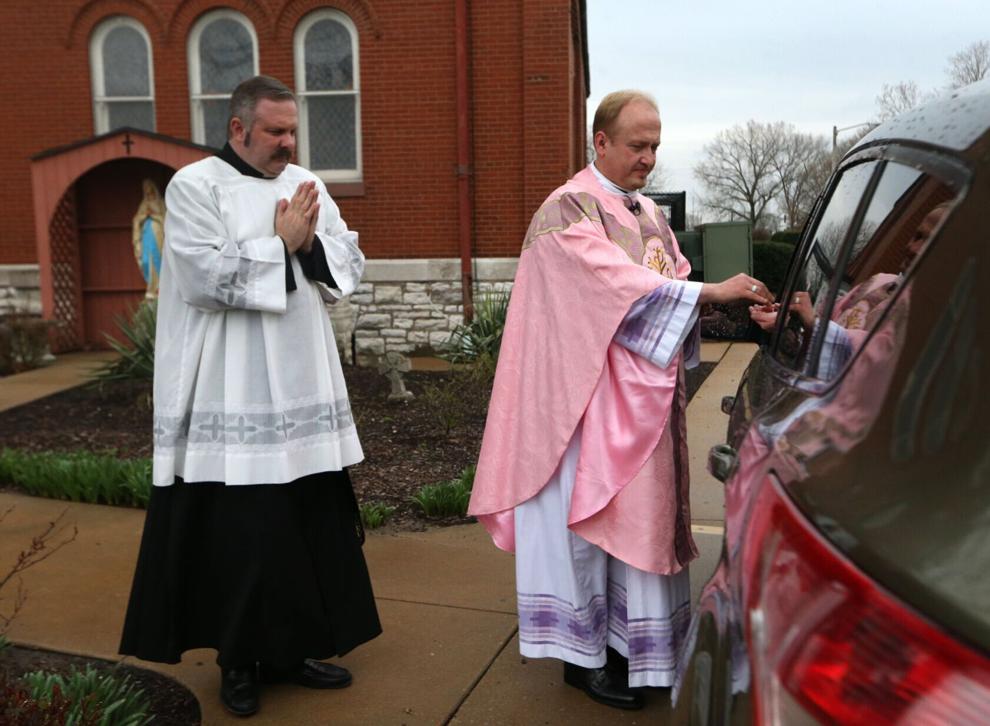 While Bozek said he first mentioned to the board in September 2020 that he did not want to renew his contract at St. Stanislas, an October petition signed by more than 60 faithful signaled a starting scenario. more complex.
"It is with great concern that we bring to the attention of the St. Stanislaus Board of Trustees – a matter of extreme importance," the petitioners wrote. "The failure to ratify and extend Father Marek Bozek's current contract as pastor of St. Stanislaus Church."
Board members were "overwhelmingly" elected on the platform to support and retain Bozek, the petition states. "We all know the sacrifices he made to become and remain our pastor."
In a January 17 follow-up letter to the six-member board, the petitioners again sought approval of a new contract for Bozek, whom they described as the "nucleus of the patriarch" of the church. "We speak on his behalf and what we see as the future of St. Stans. His ministry, his commitment and his passion and especially his leadership towards Saint-Stanislas are an integral part of our open and welcoming Catholic community.
If the board voted not to extend Bozek's contract and he remained pastor elsewhere in St. Louis, the "majority" of petitioners swore in the letter to follow him.
"I don't want St. Stanislaus to become all about Bozek," Bozek told the Post-Dispatch. "It's healthy for a church to have a new shepherd. It's not my church. It is the people's church.
Board chairman Gene Koziatek said in an interview that Bozek was not being kicked out.
"He told the board three times that he wanted to leave," Koziatek said.
Koziatek said the board was split 3-3 on the issue earlier this spring. He said the board ultimately voted 4 to 2 not to extend Bozek to a new contract. He said Bozek pulled out of the race, rather than "campaigning" against his eventual replacement.
"It was a tough decision," board member Cynthia Cygan-Piekarski said in an interview. "I think we all care a lot about Father Marek, most of us anyway. We still do. There were just a few things we felt we needed to change. Hopefully we will continue without him. I voted against him. I like the man. I think it's great, but there were other issues that we looked into.
She wouldn't go into details.
"Here everyone is welcome to commune," she said. "There are other things going on that I just can't say. It's been watched for a few years. We have a divided parish that wants to become Roman Catholic, others included.
A survey of church members in December 2020 reported that some members were willing to pursue a dialogue with the Archdiocese of St. Louis.
Reverend Przemek Cichosz has signed a two-year contract to be the next pastor. He is supposed to take over on November 1. Bozek said he knew Cichosz. He said he is an independent Catholic priest from Poland.
"They hired a priest who is probably more progressive than me," Bozek said.
Thanks to Cardinal Burke
Once his current contract expires on October 31, Bozek said he would return to Poland to be close to his family.
"It could be a good place for me to do nothing," he said. "Read. Write. Refresh yourself. See what life brings next.
Bozek has at least one hot iron. He is director of the New Catholic Community, an Austin, Texas-based nonprofit created in March by a handful of independent Catholic pastors.
"We would like to create standards and a vision for others to follow and emulate our success," Bozek said.
Among his advice: Congregations should be built from the bottom up, not the top down.
"Successful churches are led and organized by lay people," he said.
He said radical views within the Roman Catholic Church would likely lead to the creation of more independent Catholic churches. In this context, he does not consider Cardinal Burke his sworn enemy. He said Saint Stanislaus openly prayed for Burke last year when he had COVID-19.
"We wouldn't have succeeded if it wasn't for him," Bozek said. "There would be no history of Saint Stanislaus without Cardinal Burke."
Posted on Friday, June 3 at noon.