Pope Francis awards medal to Armenian translator for publishing Cyril of Alexandria's work considered lost
10:14, October 24, 2022

YEREVAN, OCTOBER 24, ARMENPRESS. Pope Francis awarded the Papal Medal to Armenian publicist Khachik Grigoryan for publishing the Commentary on the Letter to the Hebrews by Cyril of Alexandria.
Grigoryan is the director and editor-in-chief of the publishing agency Ankyunacar.
Only 6 pages of the Commentary on the Letter to the Hebrews have been preserved in the world and the work was considered lost until 2020, when the Armenian historian Hakob Kyoseyan found it by chance in the Matenadaran of Yerevan. The work was kept as part of a collection. Hearing the news, Grigoryan published it in classical Armenian translation and in English.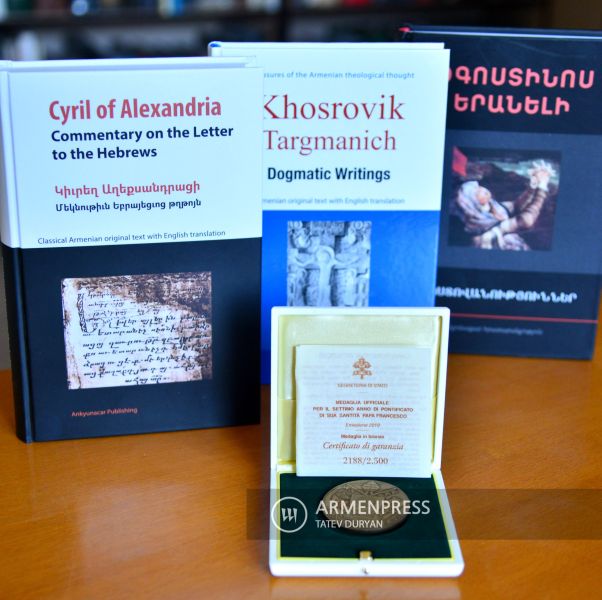 With the support of various sponsors, Ankyunacar published over 100 copies of the book and sent it to various organizations. The book was sent to Catholicos Karekin II of the Armenian Apostolic Church, Catholicos of the Great House of Cilicia Aram I, Armenian Patriarch of Constantinople and Armenian Patriarch of Jerusalem and Pope Francis. "The reaction of high-ranking representatives of our Church was very important to us, but their positive response was natural, but when Pope Francis responded, it was really unexpected," Grigoryan told ARMENPRESS.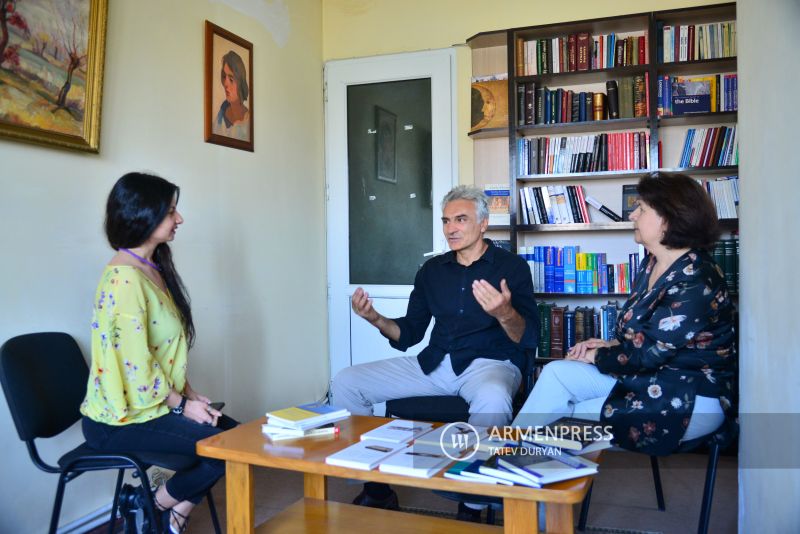 Pope Francis awarded the Papal Medal to Grigoryan for translating the book, and a letter sent to the editor says the pope appreciates the emotions with which the editors shared the work with him. The letter says the pope remembers the editors in his prayers.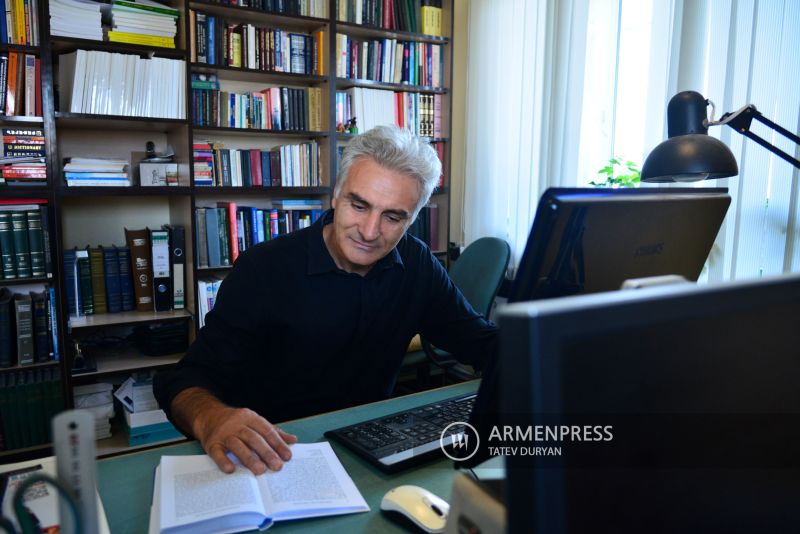 Other notable works of Ankyunacar include the translation of the Confessions of Saint Augustine, the publication of the collection of articles by Professor of Armenian Studies Charles Dowsett (University of Oxford), the English-Armenian and Armenian-English dictionaries, Armenian-Iranian, Armenian-Russian.
Angela Hambardzumyan
Pictures of Tatev Duryan